Accident Attorney » Personal Injury »
Lung Injury Lawyer For Victims of Lung Injuries
Our lungs are one of the most unprotected and susceptible parts of the body. Traumatic lung injuries occur when a person experiences a severe blow to their chest. Nevertheless, there are also traumatic injuries associated via exposure to chemicals, powders, and dust. The Texas, Louisiana, and Florida personal injury lawyers at the Testa Law Group secure the monetary arrangements they need to heal and move on.
Call the Testa Law Group for a free consultation. We will fight vigorously to get you the relief you need to cover medical bills, lost wages, and pain and suffering. You can reach us at (877) 780-9052 for a free consultation with a lung injury lawyer.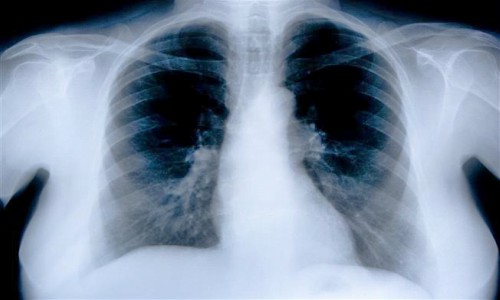 General Causes of Lung Injuries
A disaster that puts excessive force on a person's chest, or penetrates their chest, can point to a lung injury. Below are typical accidents causing lung injuries requiring an experienced lung injury lawyer:
Slip and fall accidents
Trip and fall accidents
Workplace accidents
Sports injuries
Car accidents
Motorcycle accidents
Truck accidents
Grave lung injuries may also be connected to breathing complications linked to long-term exposure to chemicals and particles in the air.
Long-term exposure to chemicals and pollutants are remarkably standard for people working in the construction industry. Some common causes of exposure-related lung injuries include:
Asbestos
Bacteria
Mold
Chemical gas (chlorine, ammonia, etc.)
Toxins
Dust (Paper Mills, Wood Mills, etc.)
General Types of Traumatic Lung Injuries
Traumatic lung injuries are produced by the force of an outside object hitting a person's chest cavity. Traumatic lung injuries typically are grouped into three different categories: hemothorax injuries, penetrating injuries, and collapsed lung injuries.
Collapsed Lung Injury
A collapsed lung is caused by trauma causing fluid to form around the lungs. This fluid causes extreme pressure on the lungs and causes pain as a person feels their chest tightening. One fluid builds around the lungs it creates so much pressure, it can cause the lungs to collapse.
Common symptoms of a collapsed lung include:
Rapid heart rate
Sharp chest pain
Turning blue as a result of oxygen deprivation
Painful coughing
Rapid breathing
Shallow breathing
Penetrating Lung Injury
Penetrating lung injuries are prevalent in motor vehicle accidents. In a penetrating lung injury, an article enters the body and because of the force and power pierces the lungs. These injuries have the ability to cause severe damage to airways in the lungs, blood vessels, and lung tissue. The symptoms of penetrating lung injury include:
Bleeding
Painful breathing
Painful coughing
Shortness of breath
Bleeding is a significant problem in penetrating lung injuries. Internal bleeding can induce critical respiratory distress and in some cases causes death. Air entering the chest cavity as a result of a penetrating lung injury can also cause a person's lungs to collapse.
Hemothorax Injury
Traumatic strikes to the chest results in blood collecting in the space between the chest wall and the lungs. This internal bleeding is called a hemothorax. Symptoms of a hemothorax include:
Rapid heart rate
Low blood pressure
Chest pain
Shortness of breath
Hire a Dedicated Lung Injury Lawyer to Help You and Your Family
Getting back to health following a lung injury is emotionally a financially challenging. Lung injuries frequently leave people incapable of working, thereby leaving families with large medical bills and worrying about putting food on the table. Testa Law Group can help. Let us handle your Texas, Louisiana, and Florida injury claim while you heal. Contact us for a free consultation at (877) 780-9052 to speak with an experienced lung injury lawyer.